| | | |
| --- | --- | --- |
| | | |
| | | |
| | | |
| ----------- | | |
| | | |
| ----------- | | |
| | | |
| ----------- | | |
| | | |
| ----------- | | |
| | | |
| | | |
| | | |
| | | |
| | | |
| Carbonic Action | | |
| | | |
| | | |
| | | |
| ----------- | | |
| | | |
| ----------- | | |
| | | |
| ----------- | | |
| PLANKTOS ABROAD | | |
| | | |
| | | |
| | | |
| | | |
| | | | | |
| --- | --- | --- | --- | --- |
| | | | | |
| | The Planktos Team | | | |
| | | | | |
Planktos Reborn
As Planktos transits from a research foundation and consulting office to a major commercial player in the carbon offset field, CEO and chief scientist Russ George is reorganizing the enterprise to develop innovative carbon credit products for deployment and marketing worldwide. Planktos will therefore be adding a number of new faces and skill sets in the coming months to augment the core group below.
Planktos People Today
Russ George has worked in science, especially environmental and energy science, for the past 30 years specializing in technology transfer of academic discoveries into practical applications.

He has worked as both a professional manager and businessman in both the United States and Canada and managed projects including large scale reforestation and land reclamation in the forestry and mining industry, development of ocean fisheries enhancement and aquaculture projects, and environmental management of major development projects including multi-billion dollar resource development projects in Northern Canada.
He has worked as a scientist in frontier energy physics and research in his own lab and as a visiting scientist in National Laboratories in the United States and Japan. He is often interviewed by the media on the future of energy and environment, and has given invited speeches to such organizations as the US Department of Defense (SecNav), NASA, Department of Energy, Electric Power Research Institute, Canadian Institute of Energy, Lockheed Martin, and General Atomics, as well as similar organizations in Japan and Europe.

Russ is also an award winning producer, writer, and director of films and television especially focusing on environmental topics in both the United States and Canada. He is an avid ocean sailor, explorer, naturalist, and long ago stood night watch for a time at the wheel of the late Rainbow Warrior.
---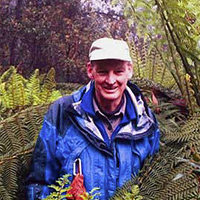 David B. George is a Metallurgical Engineer who has worked for Kennecott Utah Copper Co., a large copper and gold mining company, for over 30 years. He has held a number of research, engineering and operations positions and is currently Senior Principal Advisor managing technology matters including process optimization, environmental control & compliance, new technology assessment and intellectual property licensing.

He also is technical advisor on a number of legal issues and has served as an expert witness before the English Commercial Court. He also consults for Rio Tinto PLC, Kennecott's parent company, on their worldwide metallurgical facilities and on safety and environmental matters including participation on their Global Climate Change team.

He has authored more than 30 papers, edited 5 books and holds numerous U.S. and foreign patents in the metallurgical field. He is the inventor of the copper smelting process utilized as the basis for Kennecott's new, $900 million ultra-clean copper smelter recently constructed in Utah. This facility recovers over 99.9% of the input sulfur making it the cleanest smelter in the world.

He serves as Chair of the Utah State Air Quality Board, is a non-voting member of the Wasatch Regional Council Transportation Board (Transcom) and serves on the Board of Advisors for the Utah Engineering Experiment Station. He is active in a number of environmental organizations and last year was awarded a Rio Tinto Fellowship to participate in an Earthwatch field study of Forest Ecology in Australia.
---
John J. Camozzi, JD, MBA is a distinguished business attorney of counsel to the bicoastal law firm Dillingham & Murphy with special expertise in international transaction services, start-up structuring & development, and intellectual property rights.

John is a quintessential man of parts, possessing dual Swiss and US citizenship, multiple credentials in business and law, and a long diversified career in advocacy, consultancy and advanced legal training. He brings a unique convergence of commercial and legal acumen as well as 20 years experience to the challenges facing young knowledge-intensive firms like Planktos preparing to enter and master the complex global marketplace.

He holds accredited bar memberships in California, Hawaii, the Ninth District Court of Appeals, and the US Supreme Court.
---
Tom Benson was formerly founder and CEO of Timepoint Corporation, the first successful vendor of employee scheduling and management software to large organizations. As original designer and architect of the scheduling algorithms, Tom is an authority in the field of large software applications modeling complex systems. From founding, he grew Timepoint to supply many of the largest industrial, government, and entertainment organizations worldwide, leading to a successful acquisition in 1999.

He is the author of over 20 white papers and articles on the subject of scheduling, forecasting, complexity theory, net-based management of complex organizations, and technology marketing.
---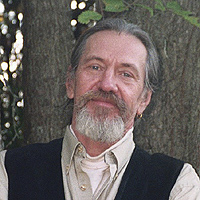 David Kubiak has over 25 years of media and organizing experience in Japan and India, and extensive network of contacts in both nations' political, business and environmental worlds. He is an award-winnig journalist, author, and editor, who also taught mass communications throughout the Nineties in Japan and managed US PR campaigns on behalf of Japanese clients and progressive non-profits.

In 1993 at the request of several Indian NGOs, David co-organized five years of Japanese citizen oversight tours to monitor the implementation of Japan's $100 million Aravalli reforestation project in Rajasthan, India. In 2000, local environmental groups there credited these watchdog tours with dramatically boosting the efficiency, fiscal integrity, and successfully planted acreage of the program overall. In 1997, as an NGO delegate, he attended the United Nations Conference on Climate Change in Kyoto, where the Kyoto Protocol was born. (He heartily welcomed Vice President Al Gore's 11th hour arrival at the conference, but maddened by his reluctance to support stringent standards or fight for US support, David joined the Europeans to lustily boo him when he left.)
---
Norton Smith lives in southern Oregon. He manages the Whole Systems Foundation which makes philanthropic grants in the environmental field. He has devoted other segments of his life to sailing, winning the Mini-Transatlantic Race from England to Antigua, the Single Handed Transpac from San Francisco to Hawaii, and many other adventures.

He has run large organic farms in Oregon and in the 70's he co-founded Whole Systems Recycling which initiated the first curbside pickup of recyclables in the US. With an educational background ranging from physics to biology to economics, he brings a thoughtful and unique problem-solving perspective to our environmental challenges.
---